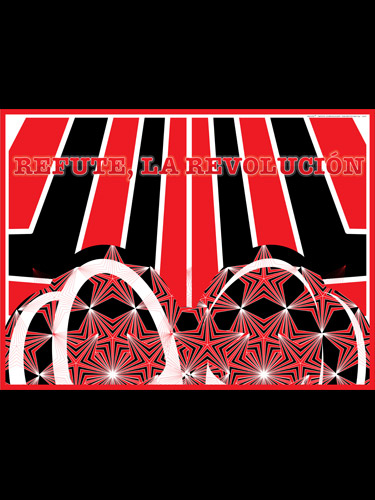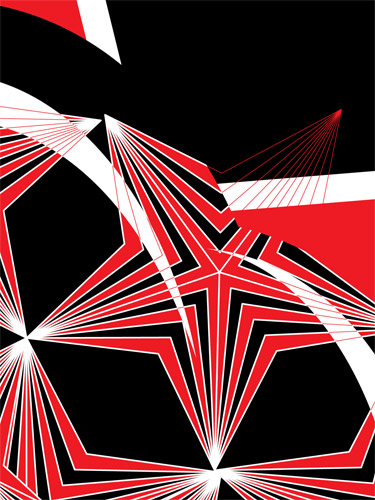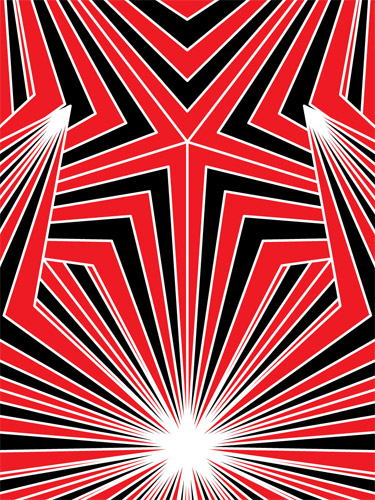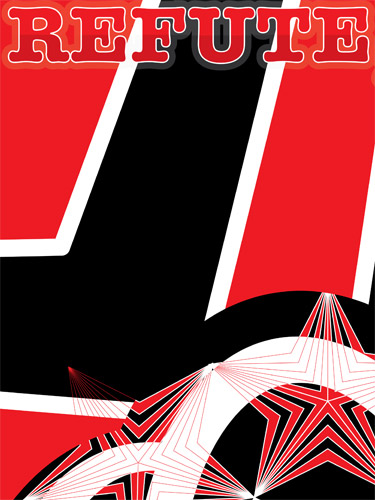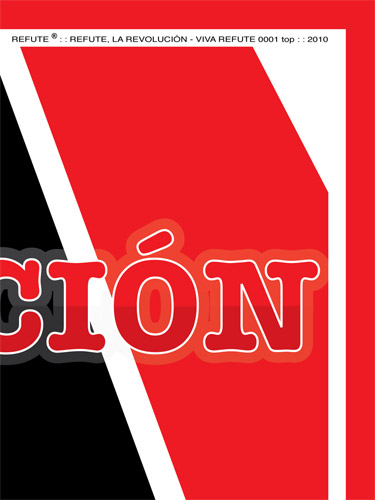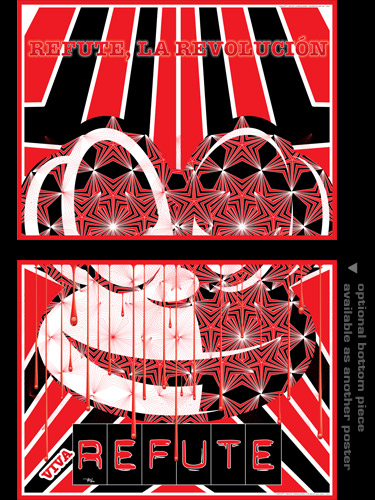 REFUTE, la Revolución,
Viva Refute!
top piece
Release Date:
November 2010
$77.00
(free shipping in the continental USA)
This design is a twist on Viva la Revolución to commemorate the completion of the multi class trademark registration. It boldly aspires a clear path for the revolution of the Refute brand. The inspiration of the design was taken from the many talented street artist that are now being more and more recognized. The red drippings on the bottom piece are a tribute to the airbrush spray side-effects. The top piece has a bold lettering, seen on paper flyers that one would glue post on walls. The star in the background symbolizes the Revolution. Let there be no doubt, therefore it is stated here: Refute, la Revolución, Viva Refute which is different and definitely not the same as: Refute la Revolución, Viva Refute. Top and bottom pieces are sold seperately.
Date
November 2010
Size
18"x24"
Colors
red, black, white and cyan REFUTE
Material and Notes
Printed in full color and ultra high resolution of 360dpi on high quality glossy photo paper.

Over time exposure to indoor and outdoor UV light rays can contribute to fading and deterioration of the art. UV protecting clear glass effectively blocks up to 99% of UV light rays to protect against fading and help keep framed pieces brighter, longer.
As a reference see if the glass meets ISO 18902 and passes ISO 18916, by providing at least 97% UV protection.
---