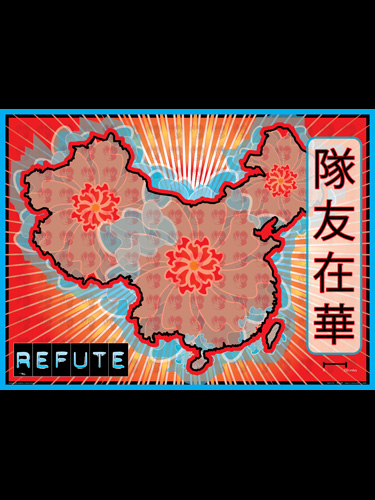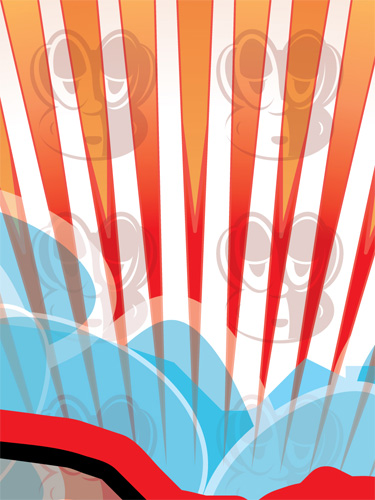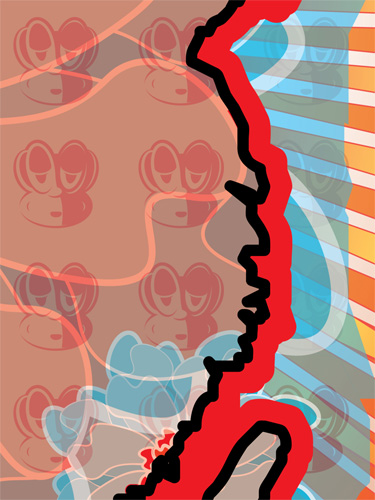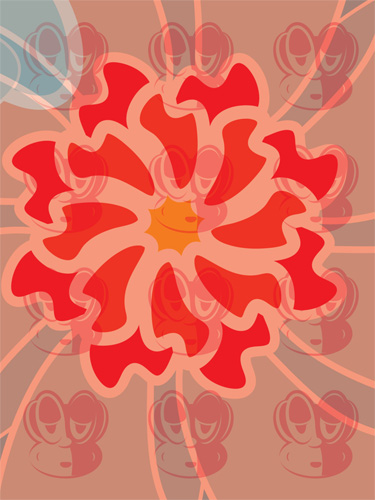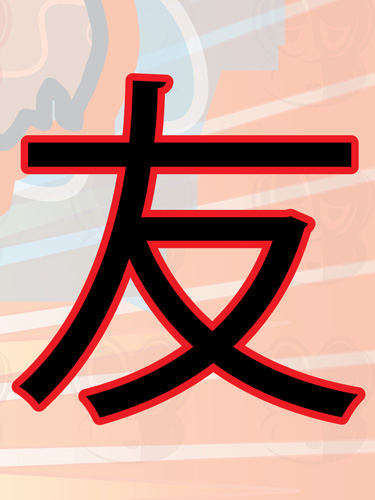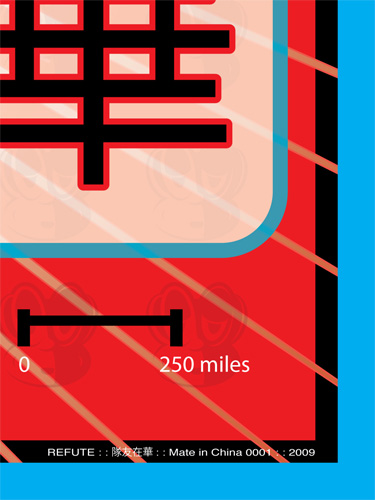 REFUTE Mate in China :: 隊友在華
$77.00
(free shipping in the continental USA)
Did you ever notice misspelled English with its origin from China, commonly referred to as Engrish? Here is a twist: Mate in China.. To really drive it home Gull insisted that this poster would be lined with the Adenandra Uniflora "China Flower. I can only hope that the depicted flower really looks like the Adenandra. One thing is sure, this poster was not Made in China.
Date
April 2009
Size
18"x24"
Colors
orange, cyan, red and black with a cyan gradient REFUTE
Material and Notes
Printed in full color and ultra high resolution of 360dpi on high quality glossy photo paper.

Over time exposure to indoor and outdoor UV light rays can contribute to fading and deterioration of the art. UV protecting clear glass effectively blocks up to 99% of UV light rays to protect against fading and help keep framed pieces brighter, longer.
As a reference see if the glass meets ISO 18902 and passes ISO 18916, by providing at least 97% UV protection.
---