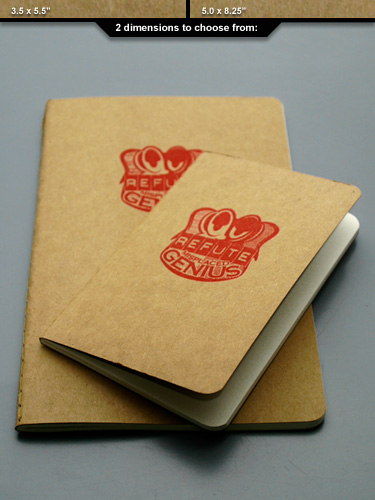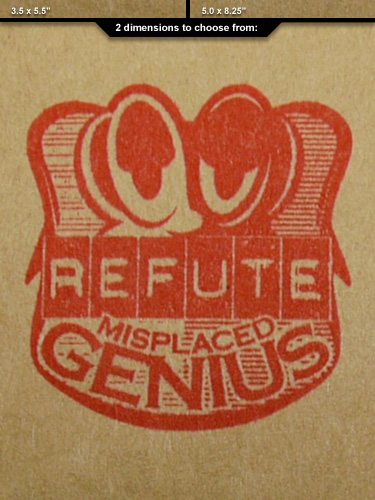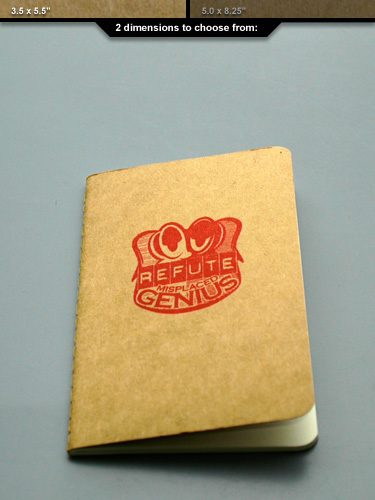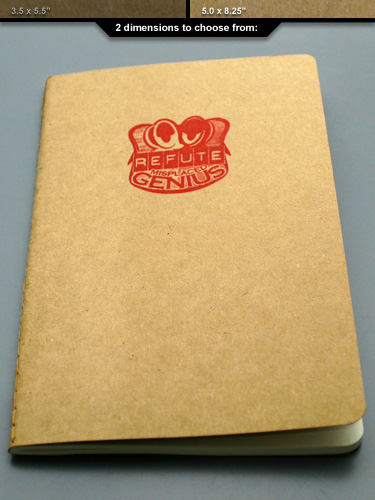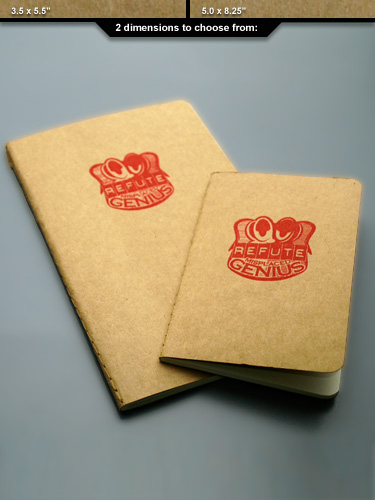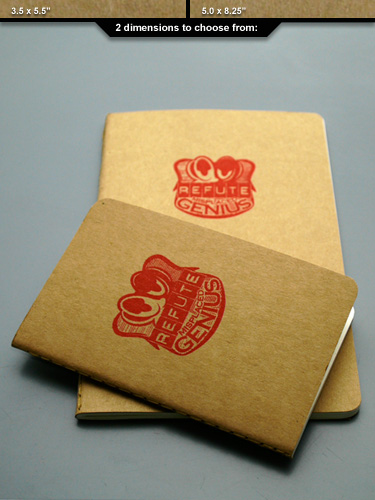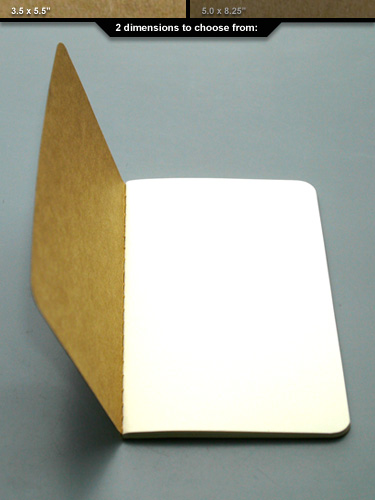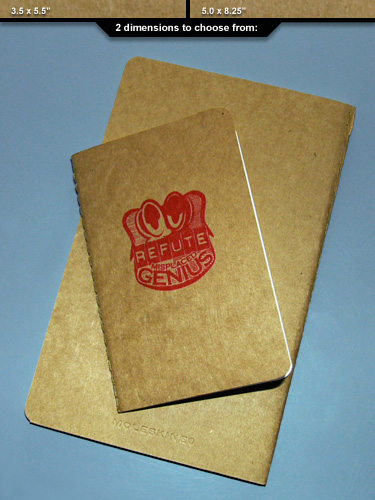 REFUTE Generic Notebooks - Misplaced Genius
Release Date:
January 2010
$5.00/book and $8.50/book
ships for an additional $3.25/book in the continental USA
Have you ever had a thought of genius? Sure you have, but did you write it down when it was still fresh in your head?

Sorry, I had to ask in order to improve the chances you would be tempted to buy this little brown Moleskine Cahier. The Cahiers journals are offered in 2 sizes: 3.5x5.5'' or 5x8.25'' with blank pages, each with a heavy duty cardboard cover with visible stitching on the spine. The small Cahier journal contains 64 pages and the big one contains 80 pages with the last 16 sheets detachable by means of a micro-perforated edge. Inside the back page there is a spacious pocket for notes or clippings.

You can select your size from the drop down below. You can change quantities once you add the item to the shopping cart.


Date
January 2010
Size
3.5"x5.5" - 64 pages (32 leaves) and
5"x8.25" - 80 pages (40 leaves)
Colors
kraft paper brown with dark red ink
Material and Notes
Moleskine Cahier journal with hand-stamped cover page and blank pages inside.
---