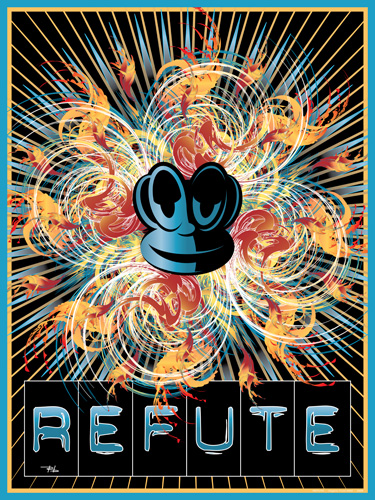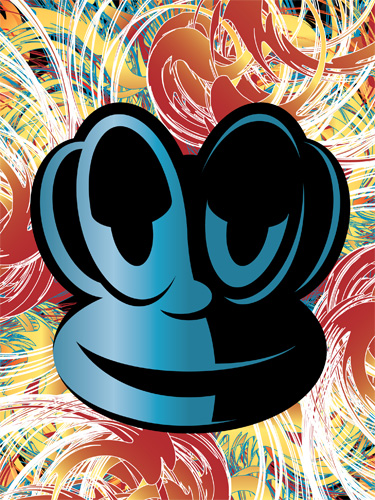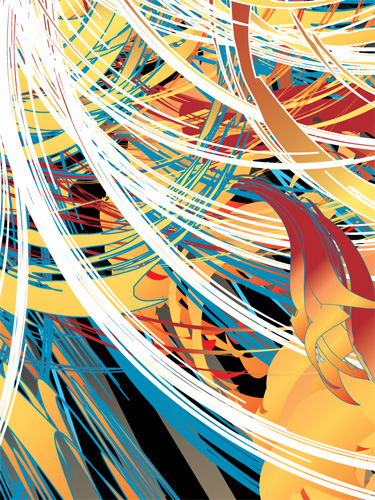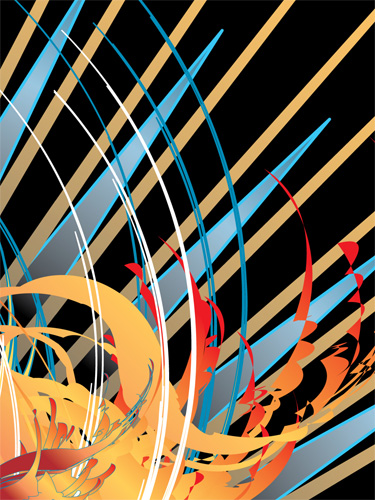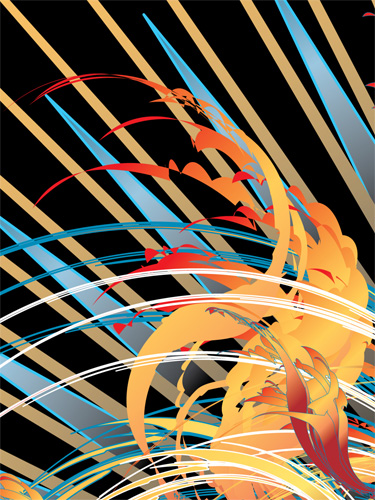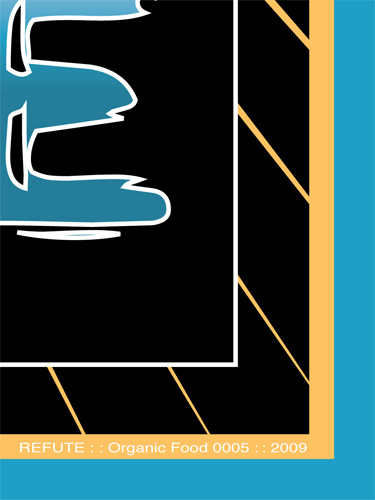 REFUTE Organic Food - v2
Release Date:
January 2009
$77.00
(free shipping in the continental USA)
It might sound against all reason to Refute organic anything, however it feels that the Organic Movement has made a small commercialized industry, trendy and exclusive for the ones that can afford it or the really health conscientious. Assuming that the FDA is enforcing their rules and guidelines, one needs to contemplate if these organic produced food items are really so much more healthier, or is it just a great way to sell overpriced less attractive produce? Gull can no longer go to the store to buy perfectly healthy natural items without thinking that he needs to consider the overpriced, trendy and guilt driven healthier items.
...but think about the children!..
Date
January 2009
Size
18"x24"
Colors
cyan, black, orange and a cyan REFUTE
Material and Notes
Printed in full color and ultra high resolution of 360dpi on high quality glossy photo paper.

Over time exposure to indoor and outdoor UV light rays can contribute to fading and deterioration of the art. UV protecting clear glass effectively blocks up to 99% of UV light rays to protect against fading and help keep framed pieces brighter, longer.
As a reference see if the glass meets ISO 18902 and passes ISO 18916, by providing at least 97% UV protection.
---