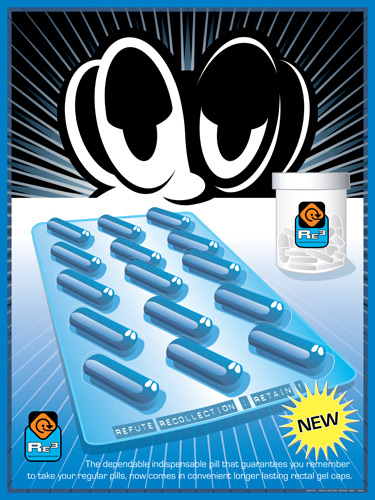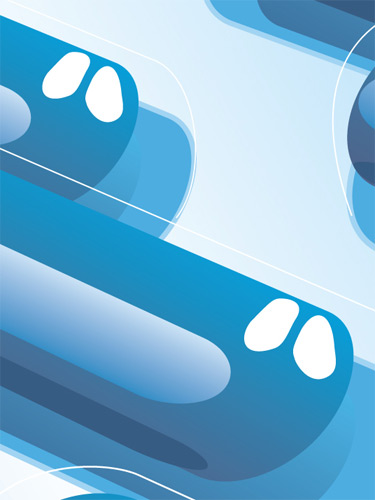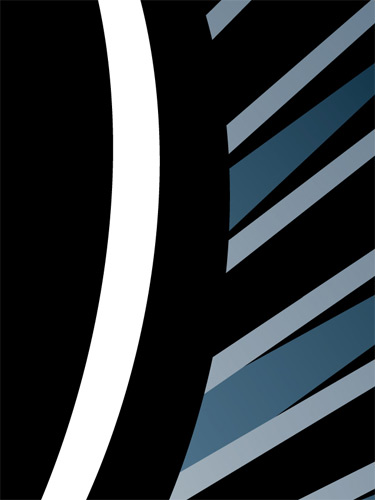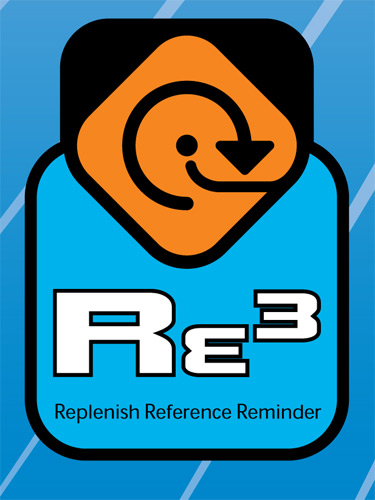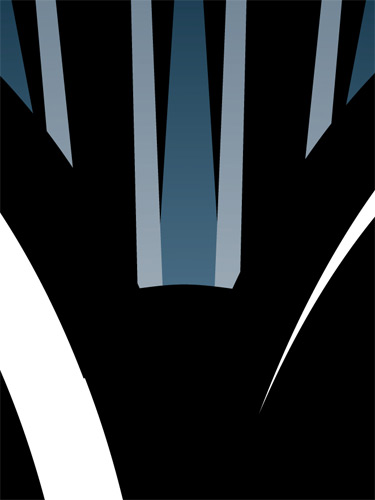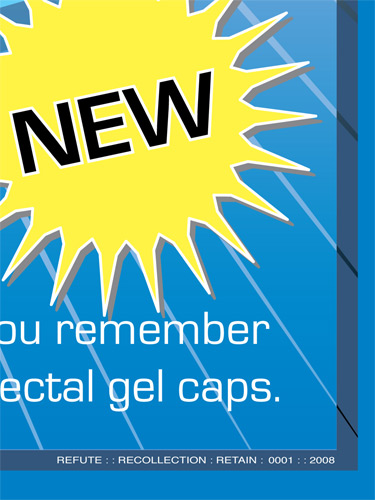 REFUTE RECOLLECTION RETAIN A
Release Date:
January 2009
$77.00
(free shipping in the continental USA)
This design (A) is a smirk towards the pharmaceutical industries who are effectiely communication directly to the consumer patient. By educating them through both TV commercials as well as on expansive web sites, the consumer is made aware of global symptoms. Questionably allowing hypocondriacts to flourish with this spoon fed info. The poster is part of a faux marketing campaign from a company called RE3 who is promoting the ultimate pill. Their marketing line states:

The dependable indispensable pill that guarantees you remember to take your regular pills, now comes in convenient longer lasting rectal gel caps.
The irony here is that this type of pill is probably the last pill a pharmaceutical can offer, however even then it seems that they were able to spin it from 'old fashion' powder pills to modern and more inconvenient 'gel caps'
Date
January 2009
Size
18"x24"
Colors
cyan and black
Material and Notes
Printed in full color and ultra high resolution of 360dpi on high quality glossy photo paper.

Over time exposure to indoor and outdoor UV light rays can contribute to fading and deterioration of the art. UV protecting clear glass effectively blocks up to 99% of UV light rays to protect against fading and help keep framed pieces brighter, longer.
As a reference see if the glass meets ISO 18902 and passes ISO 18916, by providing at least 97% UV protection.
---