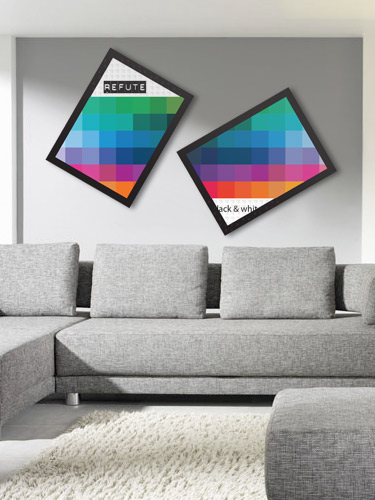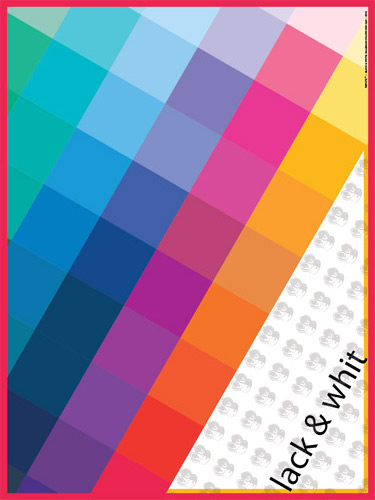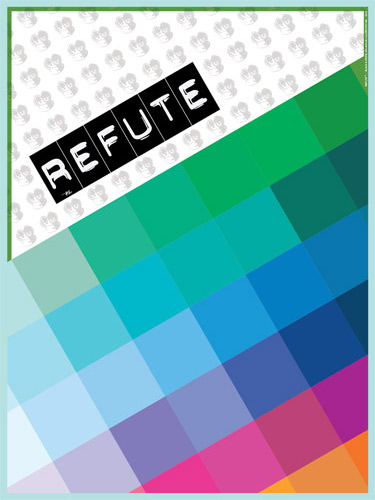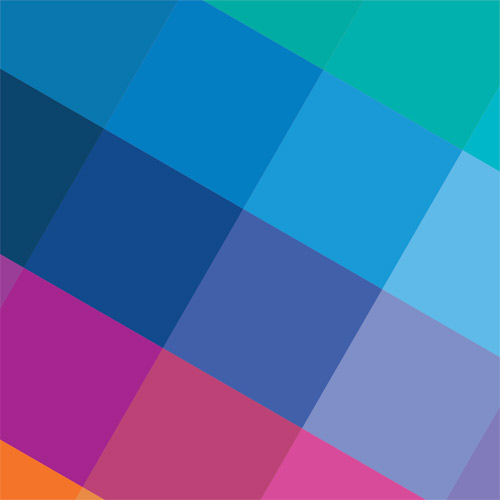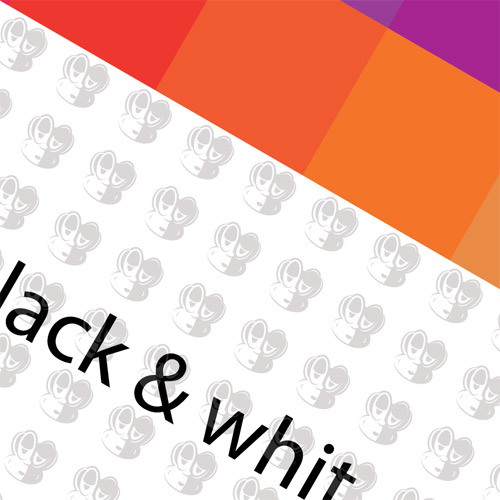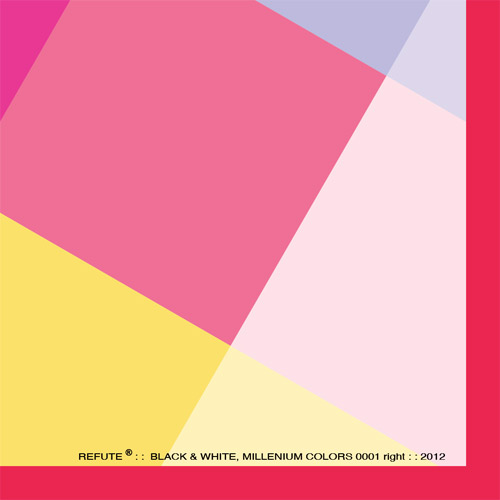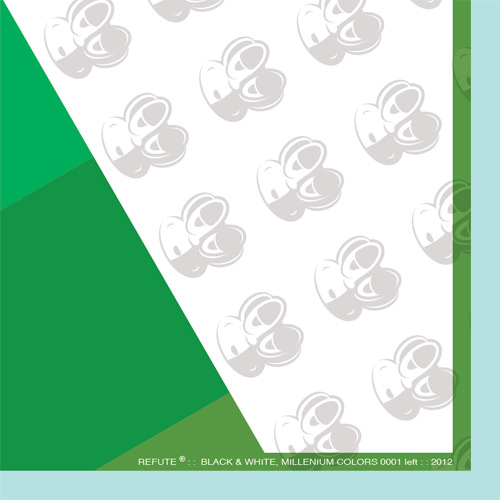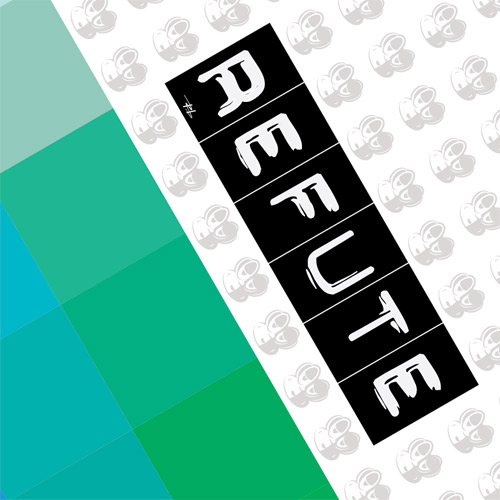 REFUTE Black & White Millennium Colors
$150.00
(free shipping in the continental USA)
A vibrant two piece set that takes the social color temperature of our recent history with an angle and perspective that is typical REFUTE.

This piece is sold as a set only and comes with detailed instructions for perfect alignment and angle.

Depicted frames are not included.

Date
May 2012
Size
2 x 18"x24"
Colors
Most Pantone defined Millennium colors, inspired by Pantone DBR106 The 20th Century in Color
Material and Notes
Depicted frames are not included.
Printed in full color and ultra high resolution of 360dpi on high quality glossy photo paper.

Over time exposure to indoor and outdoor UV light rays can contribute to fading and deterioration of the art. UV protecting clear glass effectively blocks up to 99% of UV light rays to protect against fading and help keep framed pieces brighter, longer.
As a reference see if the glass meets ISO 18902 and passes ISO 18916, by providing at least 97% UV protection.
---